Walt Disney World Countdown Calendar
Here is a great way to get more out of your next Walt Disney World Trip! I love Disney ~ but let's face it, it is expensive so you need to squeeze out as much magic as possible.! 
I do a Disney countdown when we take our trips now. It is a great way to build the excitement!! You can go really simple or get very crafty. Some people start theirs 90 or 100 days away. I keep mine to 60. Usually, I just do a number countdown with a themed background. Last years was Disney Quotes. I love the idea of a countdown because it really extends your trips magic. 
This year I did a calendar with the theme ~ Movies We Love. It was nice looking back and remembering some of the movies we had forgotten. Movies that my kids would want to watch over and over again when they were young.
First I bought a piece of poster board. I went online and picked out picture of the movies I could print out.  I have these at the bottom so if you like, you can just print them out.  Somewhere it the process I decided to put some more  color into my design. I went to Michael's and bought 4 sheets of scrap booking paper for the background. So, in all I spent $4.26. Don't forget to use your coupon at Michael's. 
 First I drew on my calendar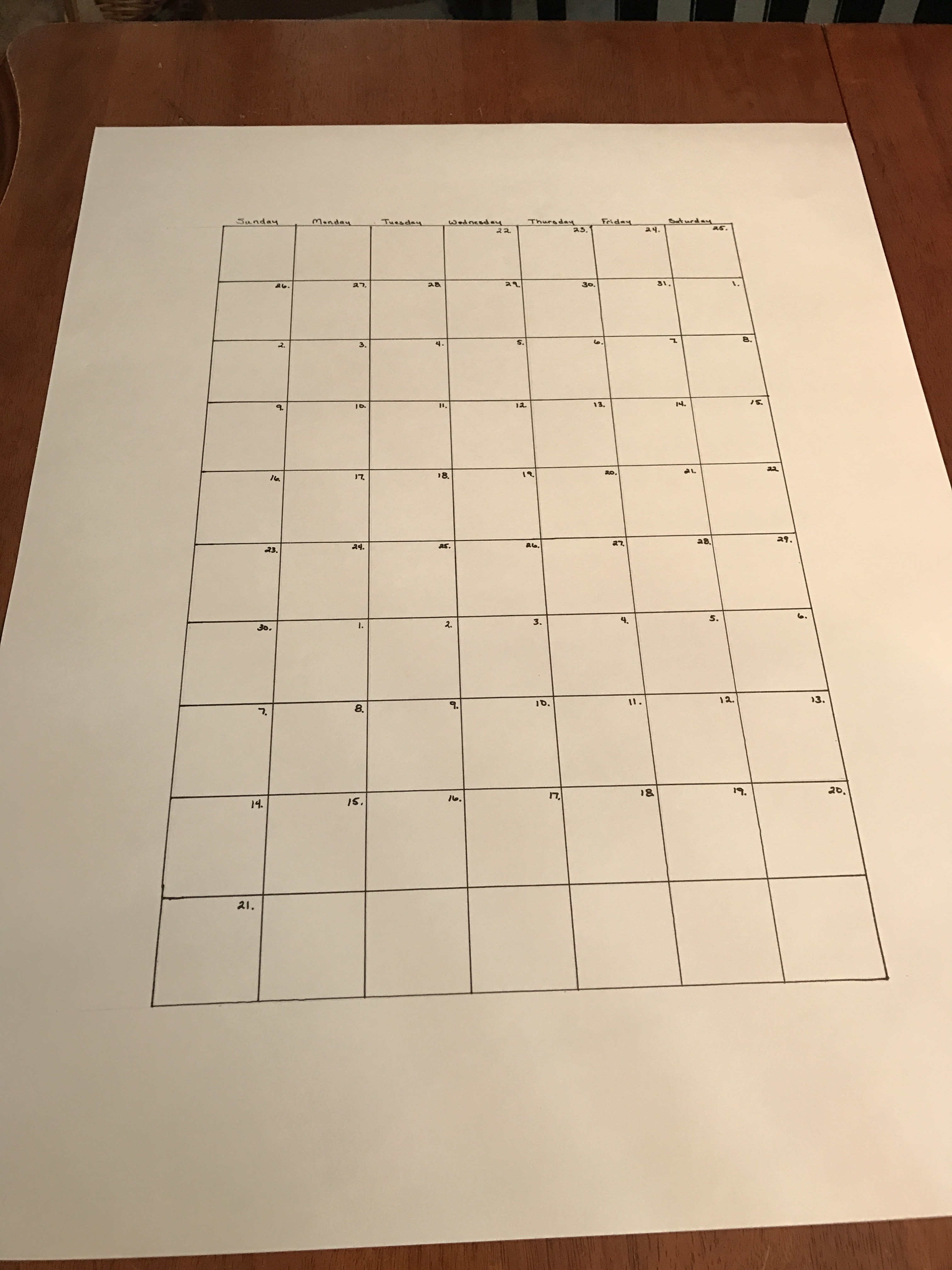 The squares where 2 inches by to 2 inches. This left about 4 inches around the perimeter. I'm telling you this because it drove me crazy coming up with the sizing I wanted ~ but I obsess. 
Next I took my colored paper and glued it around the edges. Then I cut out my pictures and letters I had found on the internet.  I used a hard clear plastic paper with white polka dots (found with the scrap booking paper)  over my black paper at the top for a little extra design.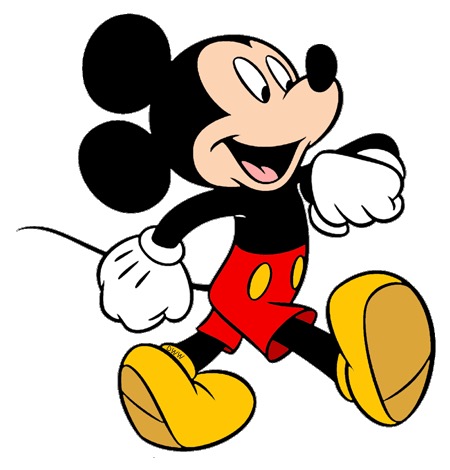 I also used this on my walking Mickey that I will use to move from day to day. Get it!! He is walking towards our trip date!!  (Yes, my son looked at me strangely when I told him that too) This way he would be less fragile as he went along his way. 
Now the fun part. Decorating it was the easy part.   I also thought if you had little ones at home you could print off Disney coloring pages. The kids can color them and you can cut them out. Then use them to make your poster. What a great way to get them involved!
The finished project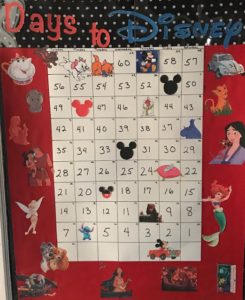 Here is everything I used if you would like to print them off: